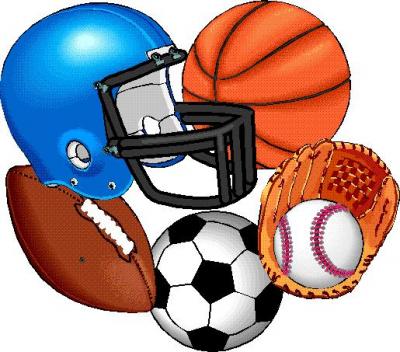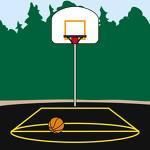 Welcome to Physical Education/Athletics.
Class Syllabus for Physical Education
Grading :
1. Daily Points: 20 Points are earned every day.
Students must be present and meet all expectations to earn points for the day.
Items needed for class:
Red Top
Tennis shoes
Black Shorts/wind pants of any color
Participation
Paper and Pencil (for study notes and test)
Absent:from class: Please see teacher for make-up work and how it's graded
Work done the next day you earn full credit
Work done 2 days later you earn 75% of the credit
3 days later you earn ½ of the credit
Make-up work:
Test : Students who are absent the day of a test.
test will be given the next available day.
Daily Pionts: Students who are absent from daily activities.
Paper: One page hand written over any sport offered at the Kountze Middle/High school. Research the sport of your choice and where you got your information, also there are handouts.
Give up a free day for a 15 minute walk. This is offered only once every 6 weeks.
Students that are in ISS will have the ABC exercise workout

Course Description:
Physical Education is a year long course. Designed to encourage vigorous activities, cooperation and creativity, safety, and stimulate social development. Health lessons will be incooperated into the program. Course will cover skill development and lifelong wellness.
---
1st Six week
Physical Fitness/Benefits and Guideliines of Exercise
Volleyball Unit
Grades are earned by (participation, red top, black shorts and tennis shoes) 5 points each and 20 pts.daily.
Students need to be present to earn the credit for that day.
Written test are given
Students will be able to get make-up work when absent from class. Students will have to ask for their work and it can be before/after returning to school.
Class expectations
The students will:
Be on time
Be quiet during instructions
Play all games fair and according to rules
No food, gum and drinks allowed in class
Expected to make 70% or higher on all written test
Respect self and others
---
2nd Six Weeks
Activities will be volleyball, football and lead up games for each one of those activities.
Learn Health related parts of Fitness/Controllable risk factors
Physical Education Rules
Be prepared for Class
Dress out (tennis shoes, red top and black shorts)
Participation
Be respectful to Teacher and Classmates
No Horseplaying
No cell phones
Follow all school rules
When you can't participate in class activities there will be a worksheet/health book assignment
There will be 2 written and 1 ABC Test every Six weeks (3 Test)
Students will copy note on 1 Friday and the Test will be the following Friday of the next week.
Review for the test will be every day until test day.
Class Expectations
The students will:
Be on time
Be quiet during instructions
Play all games fair and according to rules
Have no food, chewing gum and drinks while in class
Be expected to make 80% or higher on all written test
---
3rd Six Week
Learn about:
Health Related Parts of Fitness
*(needed to be Physically Fit)*
Skill related parts of Fitness
*(not Necessary to being Physically Fit)*
The Dimensions of Wellness
Health Triangle
Rules are the same...
There will be 2 to 3 written test
Class Expectations
**For each student to be on time to the locker room and participate in class
**For each student to set and develop goals within Fitness and accomplish them throughout the school year
**For each student to learn a new sports and activities they can continue throughout their lifetime
**For each student to feel confident and giving 100%
---
4th Six Weeks
Exercise test using alphabets
Learn
Different types of Dances
The Seven Dimensions of Wellness continued
They are: social, emotional, spiritual, environmental, occupational, intellectual and physical
Nutrition/Food group
Right way of eating
calories intake
African American Scientist
Rules are the same
There will be 2-3 written test
Class expectations are the same
---
5th Six Weeks
Testing will cover:
Digestive System - being able to label the organs and know their functions (Test)
Muscular System/Weight Training (Test)
Aerobics: Dance/Walking Voc (Test)
Spring Activities –
Rules are the same
There will be 2-3 written test
Class expectations are the same
---
6th Six Weeks
Test will cover:
Continue with weights (safety)
Mile Run
State Testing (Fitness Gram)
Rules are the same every 6 weeks
There will be 2-3 written test
Class expectations are the same